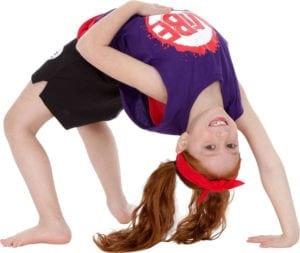 At ViBE, we are committed to making each and every dancer feel confident and successful in their skills and abilities.
ViBE offers a variety of clinics to help dancers perfect their Acro skills.
Offered October – June, these clinics are geared for all skill levels and will help dancers work towards their goals and gain even more confidence with the guidance and encouragement of a ViBE teacher.
Whether they join one, two, or all the Acro Clinics, your child will feel their confidence and ability grow.
Cost: $25, tax included
Acro Clinic fees are Non-Refundable