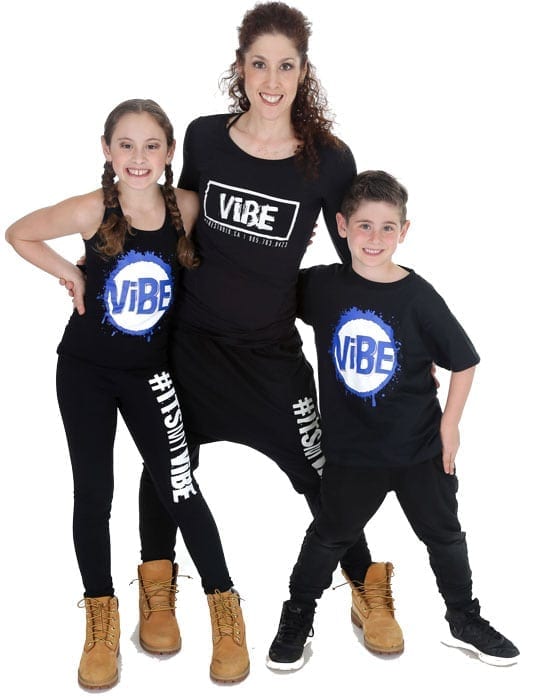 Identical twin sisters, Marnie and Rena are the Owners and Artistic Directors of ViBE Dance & Fitness Studio. The dynamic duo are certified Ontario Teachers and Kinesiologists (York University), qualified Dance Teachers (DMA), Choreographers, and experienced Fitness Instructors who are certified in CPR and First Aid.
Marnie and Rena have created a dance studio that offers high quality recreational dance and fitness classes for children, teens and adults of all ages, abilities, and levels. Enjoying their role as mothers to daughters Sydnee and Samara, and sons Shayne and Jonah, Marnie and Rena understand more than ever the need for quality children's programs. Together with their ViBE Faculty of Teachers, Marnie and Rena are committed to providing the highest level of dance instruction while making classes challenging and FUN!!
They invite their students to dance as much as they want and encourage dancers to have other interests too. They believe that it's important to encourage children to adopt healthy habits, such as including physical activity as part of their lifestyle, which will benefit them into adulthood. For this reason, they created ViBE where the focus is health, not medals. They believe that dance builds self-confidence, which is essential to all aspects of life.
Marnie and Rena are former members of the Toronto Raptors Dance Pak (1999-2002), and the Toronto Argonauts Dance Team (1996-1998). They have a diverse resume in the performance field including working with the Backstreet Boys, dancing back-up for Neil Young, entertaining at countless Bar and Bat Mitzvahs, as well as supporting charity and community events.
In 2002, the Schwartz twins co-created ViBE, a one-of-a-kind non-competitive and accessibility focussed dance studio. In 2021, they invented the CARTWHIRLER™ CARTWHEEL MAT teaching kids of all ages to cartwheel. Available on AMAZON worldwide, the CARTWHIRLER™ is building confidence in kids across Canada and the USA and changing lives one cartwheel at a time. The sisters are also the co-authors of THE ViBE CONFIDENCE-BUILDING SERIES FOR KIDS, Available on AMAZON and appropriate for kids ages 7 to 12 . As Ontario certified teachers and motivational speakers, they bring their expertise from the dance and entertainment industry to deliver important messages of respect, inclusion, leadership, confidence, perseverance, and optimism. Get ready to "EMPOWER YOUR ViBE" with the launch of their BOOK – stay tuned for more details! Book coming soon!!